Regenerative Safety Culture: What Boards Can Do
By Nicole Barrett
Jun 03, 2021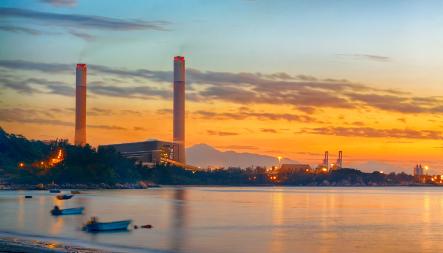 "You cannot shift people's behaviour by simply asking them to stop, start or do more. Changing behaviour necessitates changing the context and habits of thought that underpin the behaviour."
First I need to clarify that, whilst widely talked about, 'Safety Culture' is not a stand-alone empirical entity. Culture is culture - nothing more and nothing less!
What I'm interested in is how your organisation's culture influences the management of safety, the extent to which your people engage with and 'enact' the safety imperative and the underlying values, beliefs and assumptions that drive these behaviours.
For over 20 years I've had the opportunity to lead many Culture Transformation projects, some of which are focused on safety. To date, my experience has shown that the Boards of organisations tend to delegate this hot potato to their senior leadership teams and spend little to no time reflecting on how they themselves contribute to sustaining the status quo and/or creating a new reality. Quite surprising given that, just as it is with leadership, what Boards pay attention to has a significant impact on your organisational culture. How the Board sets direction, resources, measures, reacts and engages with its senior leadership team really does matter.
For the past 9 months I've been working on a Safety Culture Transformation project. We've done a rigorous cultural analysis, designed a purposeful strategy with targeted improvement interventions and set realistic timeframes. What excites me most about this project is that the client's Board has taken an active interest and specifically asked – "what can we do to help?" Seems like a no brainer, yet compared with other projects this sentiment is a revolutionary act.
The Board's question got me thinking – what can they do to help?
Here's what I've come up with so far:
First and foremost, stick to the principles of care, psychological safety (trust) and learning.
Spend time uncovering the Board's philosophy, beliefs and core assumptions about safety. How do you feel about the ideal of zero harm, tolerance of risk, control and audits?
As a collective, reflect on:

What is the purpose of safety? Is it to FEEL safe or BE safe, and how might this distinction influence the way that the Board takes up its role?
Challenge yourselves – what do you get distracted by and more importantly, why?
How does the Board demand the correct answer, the right pathway or best program in order to feel safe?
Look at all the money and resources that is traditionally spent on safety and ask yourselves, how is this helping?

Consider the Board's group dynamics and how these same patterns show up in the organisation more broadly. For example, discussion/dialogue, speaking up/staying silent, conflict/avoidance, reflective/action oriented, trust/suspicion, independence/interdependence and so on.
Explore traditional paradigms and rethink your understanding of what constitutes operational excellence. For example, TRIFR targets, Green Light Risk Registers and audit reports versus integrity, resilience, agility, risk consciousness and capacity for learning.
Work with the organisation to develop Leading Indicators and seek qualitative data while dimming the light on your attention to lagging metrics.
Be wary of misinformation and disinformation that is becoming more and more present in our everyday lives. Ensure that the business is stress testing high risk mitigation strategies and controls to confirm these are effective.
Let go of the fantasy that 'if we can predict the future, we can control it'. Contain your anxiety, hold tensions and create an environment of both trust and chronic unease.
Be mindful that you don't have to react to 'everything' that goes wrong. Your reactions usually spark cycles of bolt-on band-aids and quick fix actions that frequently fail to fully address the issue at hand. Reactive tendencies typically bring about more bureaucracy, confusion and complexity. Instead, you can insist on more holistic investigations, deep reflection as well as diversity and engagement with the frontline workforce to create both technical and 'adaptive' solutions.
Encourage and support your leadership team in the undertaking of micro-experiments and pilot improvement programs so that the organisation fails fast, adapts and continuously evolves.
Collectively develop and adopt a set of powerful questions that the Board consistently uses to frame and guide how it engages senior leaders in meaningful dialogue. For example, "what have we learnt and how have we adjusted our performance based on this new information?"
What else is there? I'd love to hear about your thoughts, ideas and/or experiences of working with proactive Boards.