An Open and Closed Case for Culture
By Nicole Barrett, Psychologist
Nov 16, 2017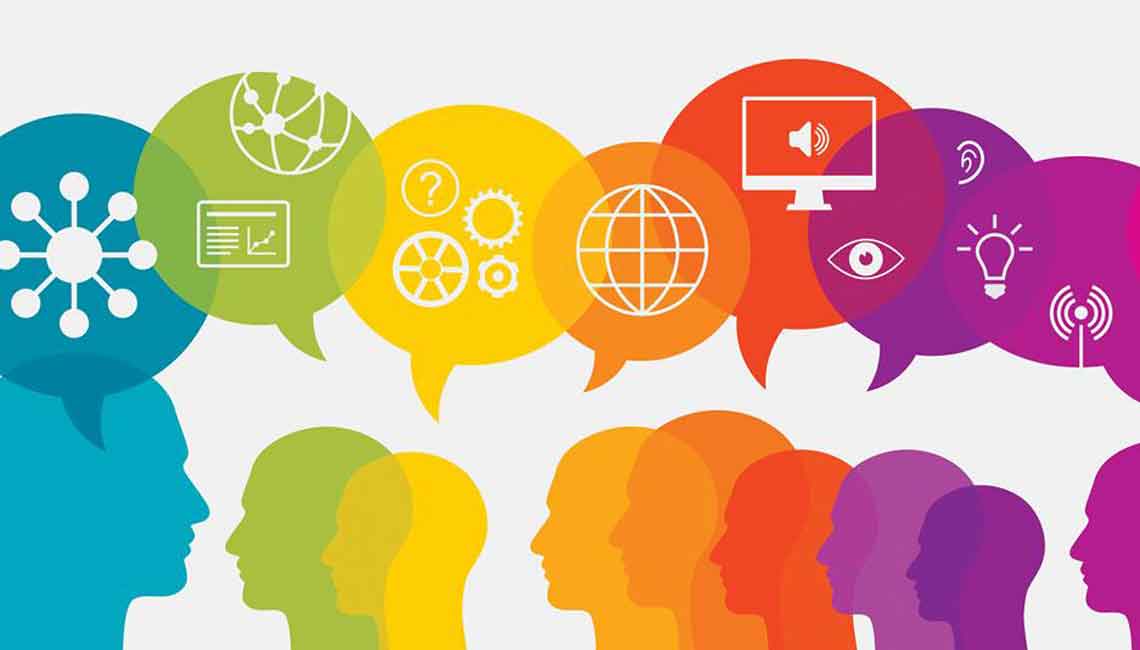 How many times have you heard the definition of culture as being, "the way we do things around here"? Whilst this simplistic view of culture serves a purpose; minimizing the complexity of such a multifaceted construct is of little help in terms of how we understand, measure, work with and/or transform organisational culture.
Cultures grow from sophisticated and usually unconscious learning processes whereby values and beliefs are formed in response to observed behaviours, symbols, systems and consequences. We know that cultures inform people about what is important to the organisation, influence on-the-job activity and ultimately produce outcomes directly linked with business performance.
"If you don't manage culture, it will manage you!"
Despite this knowledge, leaders are often reluctant to work with culture and what if you are part of a 'closed' culture? How likely is it that your organisation can adapt and thrive in a forever changing context?
Transformation is the new norm. With technological advancements and entire occupations and industries becoming obsolete, organisations must develop their capacity to work with uncertainty, innovate and quickly adapt. I'm not suggesting that there is a right or wrong kind of culture, however, it's clearly apparent that creating an open learning culture is a vital ingredient to ensure survival.
The difference between 'open' and 'closed' cultures
Based on distinct values and philosophies, open and closed cultures differ in the way that they manage their internal and external world. For example:
Closed Cultures value:
Stability / stagnation
Homogeneity of interests and consensus
Elite / hierarchy
Security, order and control
Individuality, autonomy and competitiveness
Compliance and free from mistakes
Open Cultures value:
Innovation / disruption and change
Heterogeneity and diversity
Equality of chances
Leadership at the boundary, connecting with system and context
Collaboration, team accountability and role authority
Tolerance, learning and a search for truth
Of course, there are benefits to having aspects of a closed culture, especially in highly regulated industries. However, the risks of having a closed culture are both costly and difficult to quantify. Take a few moments to consider the fallout including:
Employee turnover: people leave bosses, not their jobs.
Absenteeism; higher levels of stress, burnout and mental health issues.
Disengaged workforce: lack of discretionary effort and people actively criticising your organisation.
Wasted effort: duplication, repetition and an impaired ability to learn from mistakes.
Poor innovation: employee silence, learned helplessness and missed opportunities.
Resistance to change: bloody mindedness is the norm and ultimately supported.
Inadequate decision making: the absence of broad, valid and reliable data.
Critical incidents; reputational risks.
In contrast, open cultures enable infinite possibilities and are characterised by:
A willingness to speak up and challenge the status quo - a search for continuous improvement.
Discussing the undiscussables - contentious issues and negative news are shared, well received, explored and acted upon.
Transparency of communications - messages are not politicised, trite or altered and diluted between the sender and receiver.
An appetite for truth beyond what is espoused or documented - data is verified.
Open to change - employees are adaptive, resilient, yearn to learn and take change in their stride.
Diversity - involvement, participative problem solving and decision making
Multiple communication channels - messages flow freely between operational people and senior management.
"It is simply not good enough to let culture freely develop without setting and reinforcing the direction"
Top reasons for developing an open culture
Organisational Outcomes:
Error detection
Error correction
Innovation
Easy adoption of change
Team harmony
Organisational performance and growth
Individual Outcomes
Ability to influence
Felt purpose, meaning and value
Learning and development
Resilience
Engagement
Performance and development
Top tips for creating an open learning culture
Learn about what your people think/feel by measuring the extent to which your current culture is open or closed. Insight to Influence uses the Open Culture Questionnaire (OCQ-40) to assess people risks and inform culture transformation projects.
Reduce the hierarchy, get creative in how you govern and minimise red tape.
Implement communication channels from the top down, bottom up and across.
Facilitate innovation think tanks, hackathons, or stands of rebelliousness.
Establish and empower cross functional teams to work on adaptive challenges.
Recruit people with an internal locus of control (a belief that they are masters of their own destiny) as opposed to an external locus of control (blame outside forces for everything).
Ensure diversity within teams and develop the change capability of your people leaders.
Facilitate structured lessons learnt sessions and implement processes to ensure that learning is shared and acted upon.
Praise and publicly recognise those that bring bad news and errors to your attention.
Listen to those crazy ideas, take action and reward continuous improvement.
Take a walk around the office, skip your direct reports and have a conversation with people doing, rather than managing, the work. It may take a little time, but you'd be surprised by what you discover.